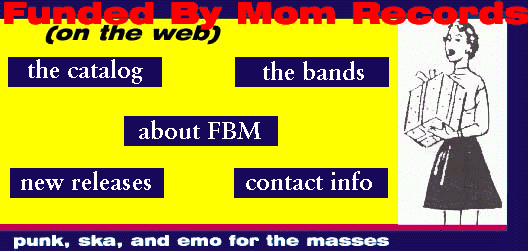 ---
Well since I know everyone likes Mp3's I decided to add a page of Funded By Mom mp3's that people can Download. Funded By Mom Mp3's
---
.

Listen to Funded By Mom's newest band Last Call who can best be described as a mix between Tricky Dick and the Mushuganas. Listen to this Glovebox.mp3 to hear what these guys sound like
---
Borderline Full Length C.D. Out Now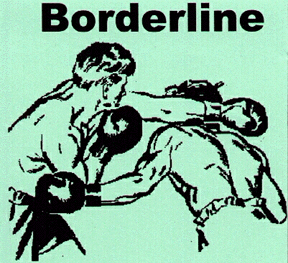 a ten song c.d. from the ex-lead singer/guitar player and ex-drummer of New Left Standard, Borderline is catchy punk band and this is a solid release that will having you humming tunes in your head for weeks to come, comes with a free patch and is available for only $7ppd.
---
New Left Standard-"The Life of the Party" 9 song e.p. is out now!!
a brand new release from this defunct Arlington Heights punk rock ska band. only $7 dollars for the C.D. or $5 for the tape and comes with a free patch. If you wanna hear what these guys sound like, listen to this sound clip: twenty-one.mp3
This tape just as any other Funded By Mom release can be bought by following these simple Funded By Mom Mail Order Instructions
---
Funded by Mom Compilation Volume 2a is now out!! click here for info on the tape
---
my mom gave me

dollars to make this web site
---